Dorset Look-up Exchange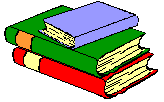 The following is a list of reference works on Dorset which volunteers are willing to search for specific entries. To ask for a look-up, please click on the name by the reference. Requests should be specific: give as much detail as you can. Abuses of the kindness of these volunteers will probably cause them to withdraw their names so please don't ask for all references to a common name, or for time-consuming research. Volunteers may or may not be willing to obtain copies of the relevant pages. If they are, expect to reimburse expenses.

To ensure that your message receives prompt attention please use the words Dorset Look-ups in your subject line. Many volunteers work on several projects at once and it can be hard for them to try and guess which one you are responding to. Failure to do so could result in your request being overlooked.
If you are new to The Look-up Exchange or unfamiliar with the records of the British Isles please visit the help page for vital information. Not only will you find the material extremely informative, but it will help you avoid wasting your own time, and that of our volunteers, on fruitless searches. The more you know, and the more specific you can be, the better we can help you. Blanket requests will almost certainly be met with "I'm sorry but...." Help us to help you - BE SPECIFIC.

Many of the sources used for these lookups are the result of the dedication and hard work of a family history society. Many Family History Societies produce publications related to their county. You may want to consider purchasing your own copy of relevant resources to aid your research. You may also wish to consider supporting research in this area by joining the society.

Title
Volunteer
Link to the 1881 British Census 'on-line', where you can do your own lookup.
Enter Here
Link to the 1901 British Census 'on-line', where you can do your own lookup.
Enter Here
Link to Somerset & Dorset Family History Society
Enter here
Link to Dorset Surnames Research List
Enter here
Link to Dorset County & Parish Pages
Enter here
1851, 61, 71, 81, 91 & 1901 census lookups, BMD, etc
Christine Cunningham

IGI lookup of any names in:
Lincoln
Leicester
Rutland
Also, if anyone has anything they would like translating from German into English (as long as it isn't the old German).
Rita Effnert
Parish Registers, Baptisms, Burials, Marriages, etc
One Name Studies
Lowle
Susan Doyle
Bradley UK Database - contains thousands of references for this surname in the UK. This is a quid pro quo look up - all John asks in return is details of any Bradleys you have in your own data to add to his own. All emails to have a subject line containing BRADLEY [NAME OF LOCATION OR LOCATIONS]
John Bradley

!!Volunteers Needed!!
Can you help?
This web page is maintained by Susan Doyle. Please email if you are willing to include
your name to this list.

Give the full title's of any reference you are prepared to check. Suitable items would include tax lists, electoral rolls, directories, census indexes, indexed parish registers etc., etc.

Dorset GENUKI Page

GENUKI Main Page for England

UK Look-Up Exchange Index
This page was last updated on Jan 09, 2009